It's been a long time since my last blog post but I haven't been twiddling my thumbs in-between posts. One of the things I've been busy with is working with my research students. I've had the pleasure of supervising some lovely research students and thought I'd do a little update.
Khaled Alamri was the first PhD student that I first supervised from start to finish. It was a learning process for both of us but I couldn't be more proud of the work he completed and his successful submission. His thesis was titled: "The effects of pre-teaching sub-technical vocabulary cognitively and productively on the learners' retention." We actually published a paper on part of this work and it is linked on the "Publications" page. It was my first time having a student go through the viva process as first supervisor. I'm not too sure who was more nervous! Thankfully, he passed his viva with some corrections and graduated in December 2019.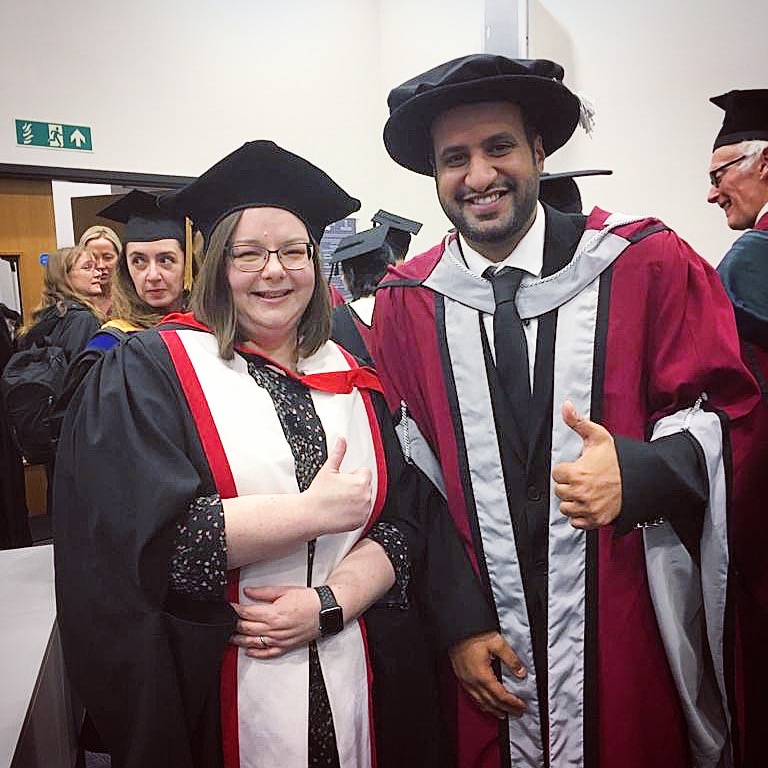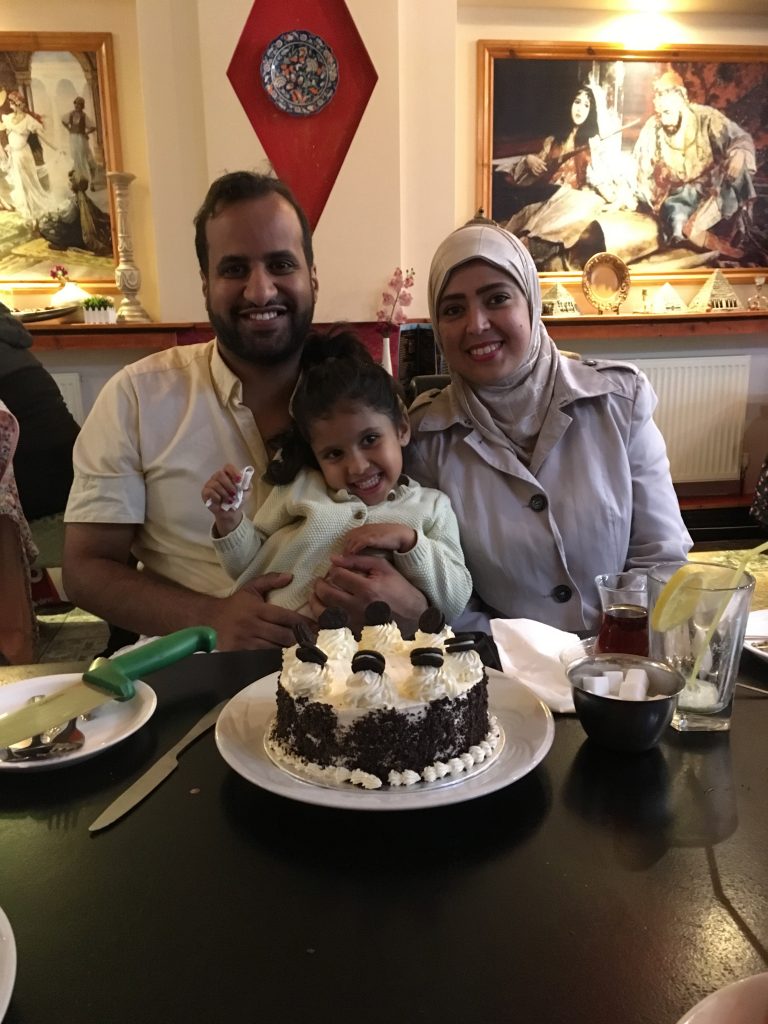 In addition to Khaled's success, I've also had three MA by Research students graduate.
Back in 2017, Scott Pride worked on "Individual differences in language attainment: to what extent do native speakers of English vary in syntactic competence." I'm really sad I didn't take any photos at the time.
In 2018, Amelia Cobner graduated after completing her thesis on "Investigating the relationship between parts of speech, lexical profiles and working memory in Alzheimer's disease". She enjoyed her thesis so much that she decided to pursue a career in Speech and Language Therapy.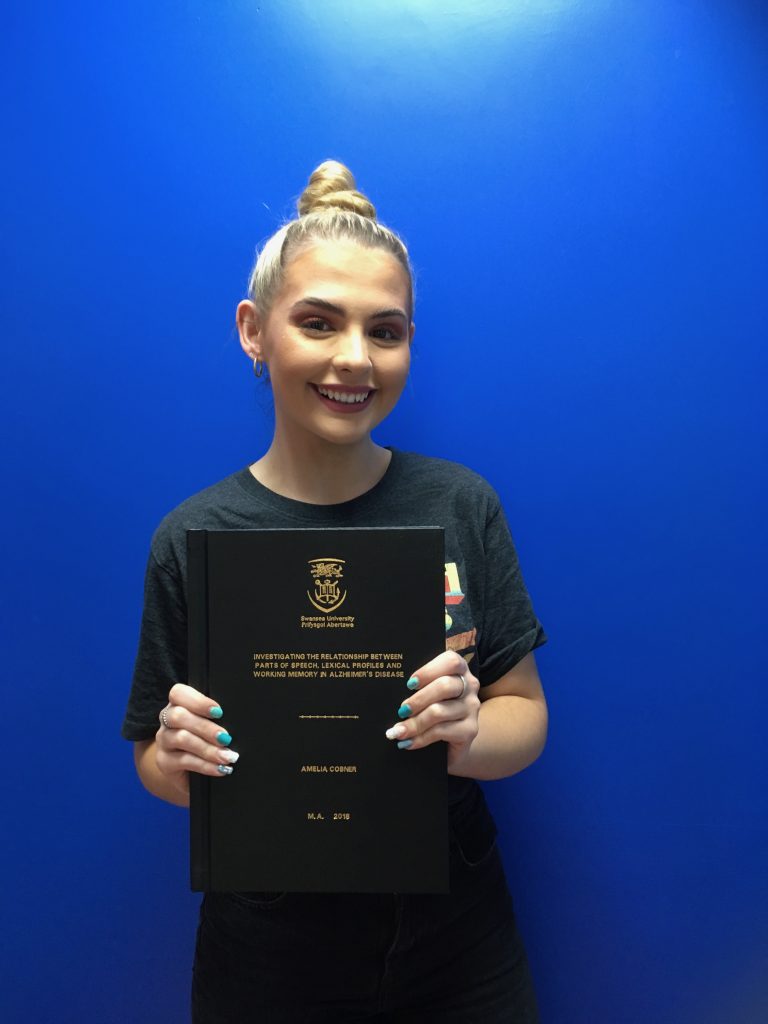 In 2019, Tesni Galvin submitted her thesis on "Predictive processing of gender in Welsh/English bilingual adults". This was the first eye-tracking experiment that we did in the department using our new SR Portable Duo eyetracker. The results of the experiment were inconclusive so Tesni won an ESRC funded PhD to follow up with a bigger project.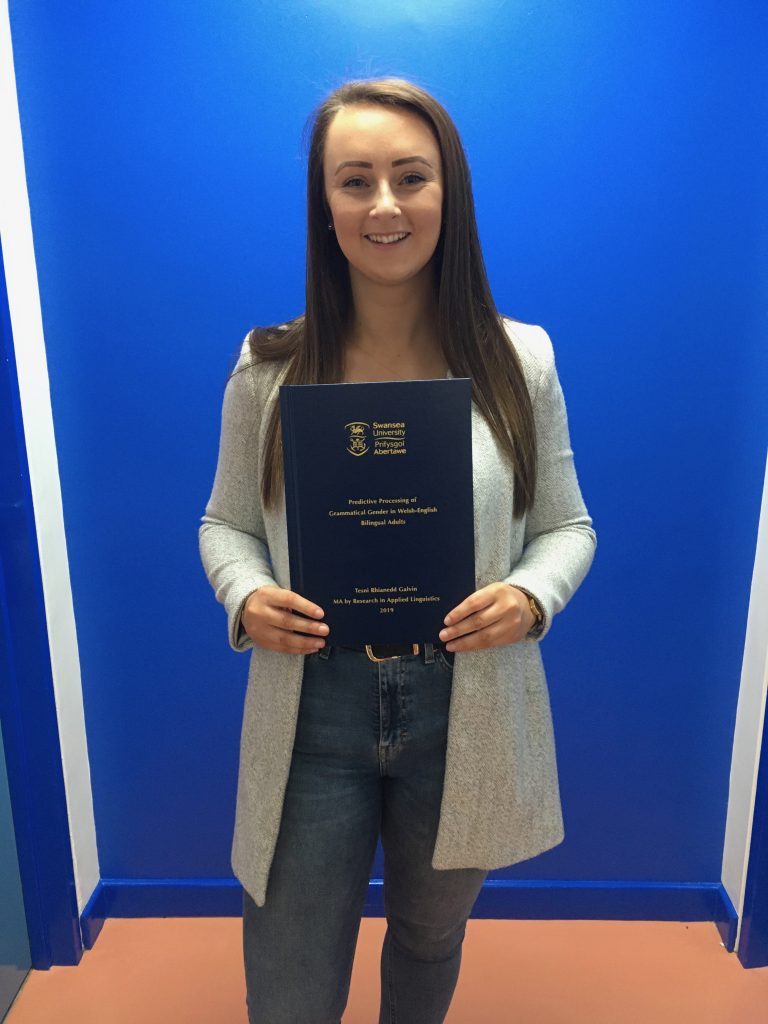 I am so very pleased and proud of all of my students' success and wish them all the best for the future!